On 7 November 2019, Thai Revenue Department ("TRD") has released the Notification of Director-General of TRD on Official Transfer Pricing ("TP") form to be filed by Thai tax entities that have total revenue of THB 200 million or more per one accounting year. The Form must be submitted to the TRD within 150 days after the last date of accounting period. The requirement to submit the TP Disclosure Form becomes effective for corporate tax payers with fiscal years beginning on 1 January 2019 or later. Please click the link to go to the official TP Disclosure Form and please feel free to contact us for the unofficial English translation of TP Disclosure Form for your information. Failure to report the related-party transactions or provide complete and accurate TP information and documentation may give rise to a fine of up to 200,000 Baht.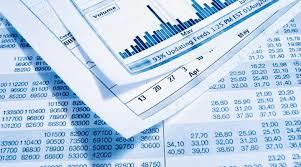 According to the TP Disclosure Form, the key information in the official form consisted of the followings:
List of related parties;
The value of related-party transactions separated by (i) domestic versus overseas, (ii) income versus expenses, and (iii) more detailed expenses classified based on nature (i.e. expenses for purchasing raw materials/goods, land, building and equipment, including royalties, management/technical service /commission fees, interest expenses and other expenses);
Some key yes/no questions on (i) responsibility on consolidated financial information, (ii) business restructuring between related parties and (iii) sale/distribution/transfer of intangible assets between related parties.
The TRD may use the above information to evaluate (i) the significant level of related-party transactions, (ii) possibility of profits transferred out of Thailand and (iii) related-party transactions of taxpayers to focus on for transfer pricing audits.
The tax officer may request the TP documents and related supporting details for inspection within 5 years after the submission of the annual return.